the first and unprecedented online event where Nobel laureates and world scientists will gather for students and researchers from Central Asia and Caucasus to address the most pressing scientific challenges.
Learn to navigate your life and career in the uncertain «waters» of the post-pandemic world. Learn from the greatest minds and learn to make an impact.
Create a new future for yourself and your community. Create solutions, innovations and opportunities.
Get inspired and achieve your goals. Accomplish new milestones in science and education and drive positive change in your country.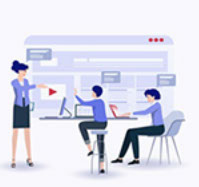 The world's best scientists
The most outstanding scientists of our time from the world's best universities gather to speak for you at no cost! You will have access to unique knowledge from the most respected and influential experts from around the world.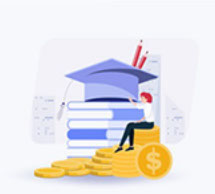 Registration and participation is absolutely free. For the first time, Nobel laureates and scientists will gather to interact with students from 8 countries of Central Asia and the Caucasus.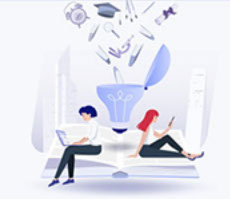 Make valuable connections and meet like-minded people and mentors in all areas of science, technology and business. Find peers at Nobel Fest and create joint projects!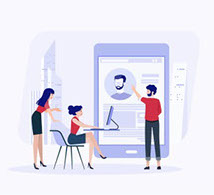 Take part in interactive debates with global experts, ask questions online and participate in discussions on the most pressing issues.
Festival Organizers and Partners
CONFIRMED SPEAKERS
Senior Fellow in the Global Economy and Development program, Brookings Institution
Former Vice President of the World Bank for Europe and Central Asia
2004 Nobel Prize winner in Physics
Professor, Department of Physics, Univesity of California Santa Barbara
1987 Nobel Prize winner in Chemistry
Professor, University of Strasbourg Intitute for Advanced Studies
World-renowned cybor-engineer, also known as "Captain Cyborg"
Emeritus Professor at Coventry and Reading Universities
Yemeni women's rights activist,
2011 Nobel Peace Prize winner
2007 Nobel Peace Prize Winner as a member of IPCC
The Global Energy Prize International Award Committee Chairman
Advisor to the Chair of High-Level Expert and Leaders Panel (HELP) on Water and Disasters under the UN Secretary-General
Chair, Department of Cellular and Molecular Medicine, University California, San Diego,
2018 Life Sciences Breakthrough Prize winner
Professor of Mathematics, University of Cambridge,
2018 Fields medal recipient
Genereal Director, Reinventing Bretton-Woods Committee
World-renowned cybor-engineer, also known as "Captain Cyborg"
Emeritus Professor at Coventry and Reading Universities
2014 Nobel Peace Prize winner
Professor, Massachusetts Institute of Technology
Founder of Algorand
2012 Turing award winner
Distinguished University Professor in Physics, Princeton University,
2018 Fundamental Physics Breakthrough Prize winner
Professor of Economics, Paris Institute of Political Studies,
Chief Economist, European Bank for Reconstruction and Development (2015-2019)
Rector, Russian School of Economics (2004-2013)
Distinguished Fellow at Harvard Law School's Labor and Worklife Program,
One of Top 100 Global Thinkers according to Foreign Policy.
Professor of economics at Columbia University
author of the Global Competitiveness Index by the World Economic Forum
American geneticist, One of Time's 100 Most Influential People,
Professor of Genetics, Harvard Medical School
Prominent geneticist, President, Hong Kong Academy of Sciences
Professor of Biology, Bioengineering, and Applied Physics, California Institute of Technology
The Science magazine named him "the most influential computer scientists" in 2016, Professor, Department of Electrical Engineering and Computer
Sciences, Department of Statistics, University of California Berkeley
CEO, BTS EducatiAon, Project Lead "Atlas of New Professions in Kazakhstan"
2015 Dirac Medal for the Advancement of Theoretical
Physics recipient, Professor of Physics, Harvard University
CEO and Chief Engineer, SpaceX Warwick Hyperloop,
Litium bataries engineer, Jaguar Land Rover
Contributor at Atameken Business Channel
President, Nazarbayev University
President of the Astana International University
Professor of Physics, Physics Department, Nazarbayev Universit
ALL SPEAKERS
Central Asia Nobel Fest Live is hosted by non-profit organization «Inclusive Development Foundation» (IDF). Central Asia Nobel FestLive is a solely independent project with no affiliation to the Nobel Foundation, it's entities or Nobel Prize institutions.
The materials contained on this website are the sole property of IDF and are protected by intellectual property laws. No material from this website may be copied, reproduced, republished, posted, transmitted, distributed, or otherwise used for fundraising, advertising, brochures, editorial publications, public multimedia presentations, or any other purpose without the written consent of IDF.
+7 708 762 13 39
Kazakhstan, Nur-Sultan c.
info@inpolicy.net
About
Speakers
Program
Contest
Registration
Partnership